Digitising blood donations in scotland
Creating a digital infrastructure for the Scottish National Blood Transfusion Service
The National Health Service faces some unique digital challenges across its vast range of services. They're responsible for critical outcomes, but a lot of their content is digitally based on infrastructure that is outdated and insufficient for hosting the necessary solutions required to keep up to date with the latest requirements.
The Scottish National Blood Transfusion Service is no different. They are responsible for the collection of raw blood products and the management of that service for the whole of Scotland. Many don't know this, but blood is a live product and, as a result, it has an expiration date. SNBTS is responsible for obtaining the correct blood types when they're needed, managing the flow of people coming to donate fresh blood that's required storing that blood safely and distributing it to people when they need it.
Storm collaborated with SNBTS a couple of years ago on the award-winning ScotBlood project. ScotBlood is the SNBTS's public-facing website which is used to encourage people to become donors. The SNBTS team is related to the team that runs ScotBlood. They work together to manage the messaging and encouraging people with the necessary blood types they need donated to locate and visit their local donation centres.
Supply and demand
Historically, donating blood was a simple process. A potential donor would turn up at their donation centre and chat to the nurse who would have a paper copy of the donor's records. After donating their blood, the donor would be given a cup of tea and a biscuit and away they'd go. This once simple service has had to adapt and change as the world has become increasingly complex and interconnected. When you want to donate blood now, you can call the service and answer a few simple questions:
Where have you travelled to recently?
What might have happened to you as an individual?
Have you recently been unwell?
Have you ever received blood? If so, when?
Unfortunately, to ensure that high quality blood is always available, your answers to these questions may restrict you from donating blood – either for a certain period of time, or ever.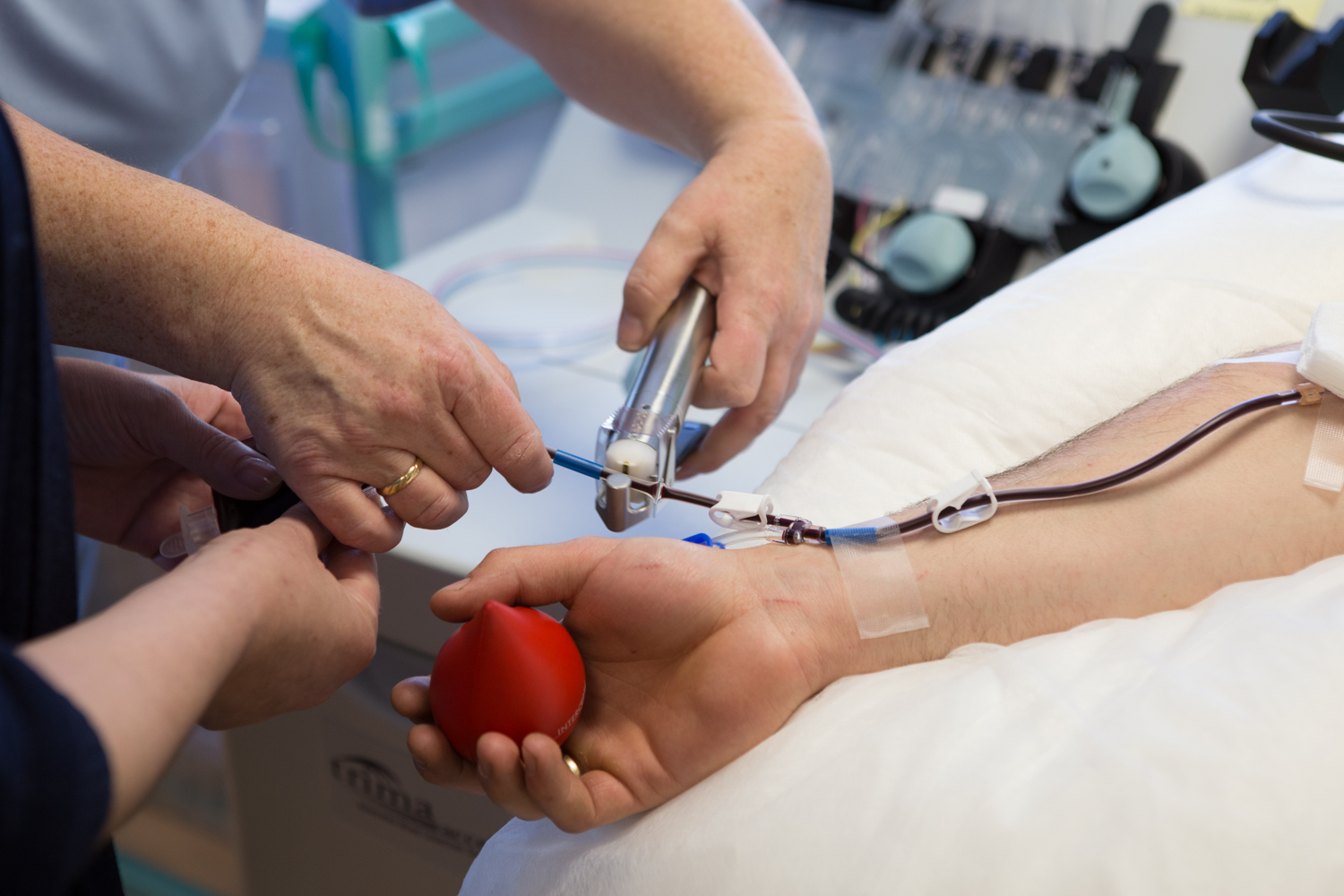 Making information present- and future-proof
SNBTS had found that information management was a major challenge. When someone presents as a donor, a member of staff consults the service's Donor Selection Toolkit to understand whether that person is a suitable donor and whether that donation can occur today or at a later date. This Donor Selection Toolkit was a basic website built from documents, which was hosted on a server laptop and fed to a range of devices – mainly netbooks and tablets. The tablet devices don't have internet access, so the content had to be downloaded before nurses took them away to inaccessible areas, like the Scottish highlands.
SNBTS had difficulties managing the abundance of information because advice about who can donate changes relatively frequently – maybe a couple of times a year. It may also need to change very quickly, like during the outbreak of Zika virus in South America a couple of years ago. The process by which they uploaded and updated the information from the health services and distributed it to the various devices was cumbersome.
They required an easily updated and edited content management system that provided them with a fully functioning website. However, they would also need to be able to export the website as a file and load it onto the tablets. Looking to the future, SNBTS wanted to be prepared for the information to be fully available online because that's where technology is heading (as soon as 3G becomes available in the highlands).
The end users of this Donor Selection Toolkit are the people potential donors come in contact with during the verification process. This could be the telephone team who conduct pre-screening, the clinical support staff and the registered nurses who ultimately take the blood.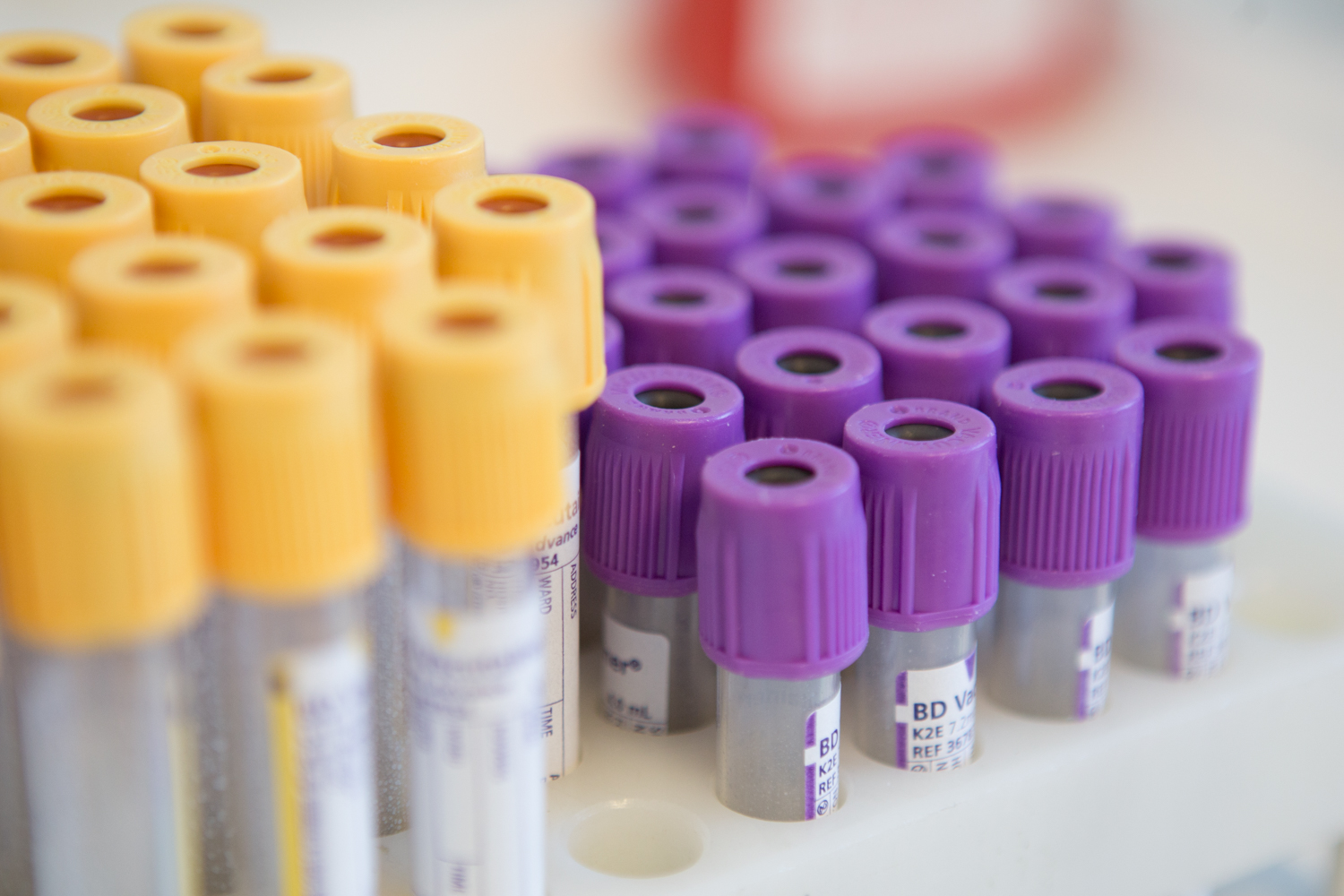 The live product
Storm built a brand new website for the Donor Selection Toolkit which works for the technology SNBTS has now, but is also fit for their fully connected future. This toolkit has several versions, suitable for the different staff's roles.
Consider the following scenario:
This potential donor has told me they've recently been to Brazil. What do I need to know about the health risks associated? How does this impact their ability to donate their blood?
We removed the document-style interface and replaced it with a powerful search-based functionality. A staff member can input the country visited by the potential donor in a search box and the results are presented as you would expect on any search engine. This is an interactive tool, as opposed to an encyclopaedia. Being a CMS, this website is easily updated with the most relevant information. Thanks to the innovative approach taken by our developers, the user experience is identical with our without an internet connection. On the old toolkit, if a potential donor had to delay their blood donation for a certain length of time for whatever reason, they would inevitably be told to return to give their donation at a date later than necessary. A donor who is told to come back in two months in September probably won't show up again until December – even if they visit the donation centre in the first half of the month. This upgraded toolkit gives the screening team a deferral calculator which will give the exact date that the donor will be eligible to donate blood. This ensures the service is not unnecessarily denying themselves access to the blood supply.
Ultimately, the toolkit ensures that the most up-to-date information is available to avoid unnecessary deferrals and donor denials. In this, the Donor Selection Toolkit benefits the blood donation services by increasing the supply of blood products and allowing them to provide a better service. It was a pleasure working with SNBTS and we look forward to working on similar projects in the future.
Interested in giving blood? Visit the ScotBlood website to find out all about it.