What We Learned at the NHS Expo 2018
The NHS Health and Care Innovation Expo took place in Manchester on 5-6th September 2018. We attended to discuss how the Lenus platform is revolutionising COPD care and discover what innovations are taking place in NHS England.
We attended the NHS Health and Care Innovation Expo in Manchester last week. The event brought together 5,000 NHS staff, system leaders and partners to network and develop ideas. It was an opportunity for us to learn more about the remarkable digital innovation that is taking place in the NHS in England and contribute our own experiences, informed by our work on the Lenus Digital Health and Care Platform.
Talking COPD at the Microsoft Stand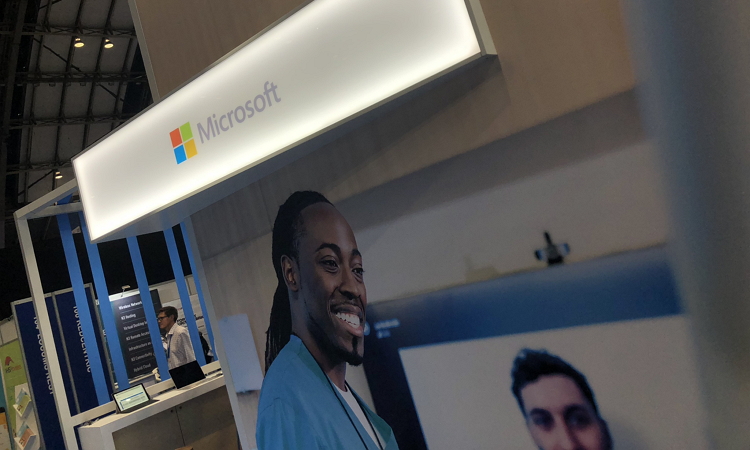 As a Microsoft Partner, we were delighted to provide an overview of the Lenus Digital Health and Care Platform and how it's being used to enable new care pathways for a range of conditions that combine remote monitoring with machine assisted decision support.
We illustrated how the platform works by presenting our ground-breaking work with NHS Greater Glasgow & Clyde and Seattle based risk prediction platform KenSci, about the care pathways we're enabling for patients with Chronic Obstructive Pulmonary Disease (COPD).
With COPD affecting 1.2 million people in the UK, exacerbations of COPD are the second most common cause of emergency hospital admissions and account for one in eight of all UK hospital admissions. The World Health Organisation forecasts COPD to become the third leading cause of death worldwide by 2030.
The solution presented seeks to reduce emergency hospital admissions among the highest risk COPD patients through remote monitoring and AI-enabled preventative interventions. By remotely monitoring patients' COPD symptoms, physiology and treatment in the home, machine learning algorithms offer healthcare professionals clinical decision support to target patients at high risk of an exacerbation. It's all about delivering a continuous and preventive approach.
What We Learned
Reflecting on our time at the NHS Expo 18, here are our three key observations:
The NHS in England – A driver of innovation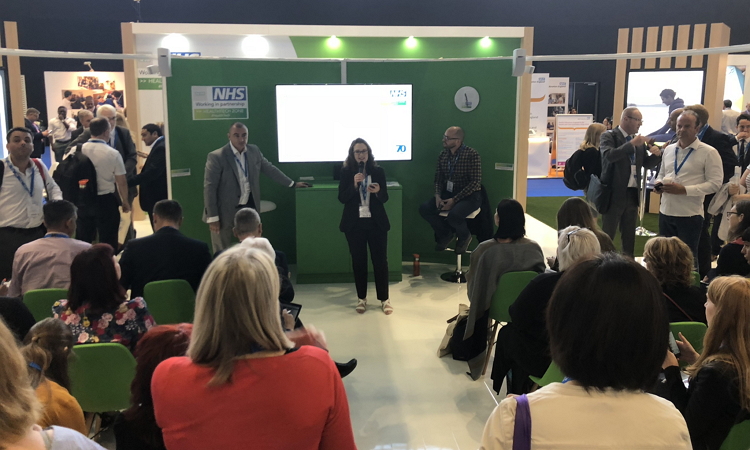 Innovation is not the preserve of industry. There is some remarkable innovation being driven by the NHS itself in England, including NHS Digital, often in collaboration with industry.

A detailed case study of how NHS.UK has evolved in recent months was illuminating. Supporting 30 million people per month in managing their own health and care is quite a challenge, but there's no shortage of ideas in the development roadmap for this increasingly critical website.

It was announced by Matt Hancock, Secretary of State for Health and Social Care, during his keynote, that the NHS app will enter private beta in September and by next year, patients will be able to book GP appointments, access the 111 service and review their GP record with ease. New digitally enabled products and services are an illustration of what is possible, but there's recognition too that equipping the workforce with the skills to embrace digital more fully is needed more than ever, in order to sustain a cultural shift across the service.
Siloed Innovation – Still a reality, but for how long?

As we explored the range of products and services being promoted by the industry, it was evident that there are some really exciting and revolutionary digital health and care solutions out there, either in use or on their way, for a whole host of conditions and use cases.
What struck us, however, was that many products and services appeared to be unknowingly generating new, and vast data silos of condition-specific health data, that would prove challenging to augment with other patient-generated health data which would give health professionals a holistic view of the patient, especially helpful for those with multiple conditions.
When we explained the vision behind Lenus, acting as a point of connection for synthesising patient health and care data from multiple services from multiple vendors, there was curiosity in how the consent model and data exchange layer worked, and broad acknowledgement that Lenus had real potential.
Lenus – Responding to a need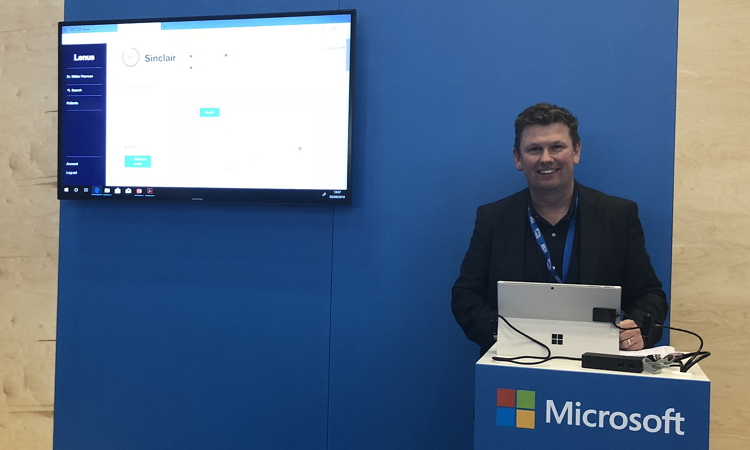 Everyone that we spoke to saw value in what Lenus offers. They could relate to real-world situations where Lenus could be of practical assistance to both patients and health professionals; easing the burden on both and improving quality of care.
Interestingly, we didn't meet anyone who said that they'd seen something similar. Questions about the platform were more detailed – how the data was secured in transit, who owned patient-generated health data, how open is the platform, how are machine learning algorithms developed; and many more.

In Conclusion
NHS Expo 2018 was a useful event to attend – for the networking, presenting opportunities, feature zones and main stage keynotes. Being there added to our growing understanding of the NHS landscape in England and strongly underlined our view that there is an increasing level of digital readiness for solutions like Lenus.