Hypertension management service
Regular reading and secure sharing
Who it's for
The hypertension management service is suitable for patients with high blood pressure.
High blood pressure is the third biggest risk factor for death and disability in England, affecting more than one in four adults.
At least half of all heart attacks and strokes are associated with high blood pressure. It's also a major risk factor for chronic kidney disease, heart failure and dementia.
How it works
Health professionals onboard patients to the digital service and establish baseline data and thresholds.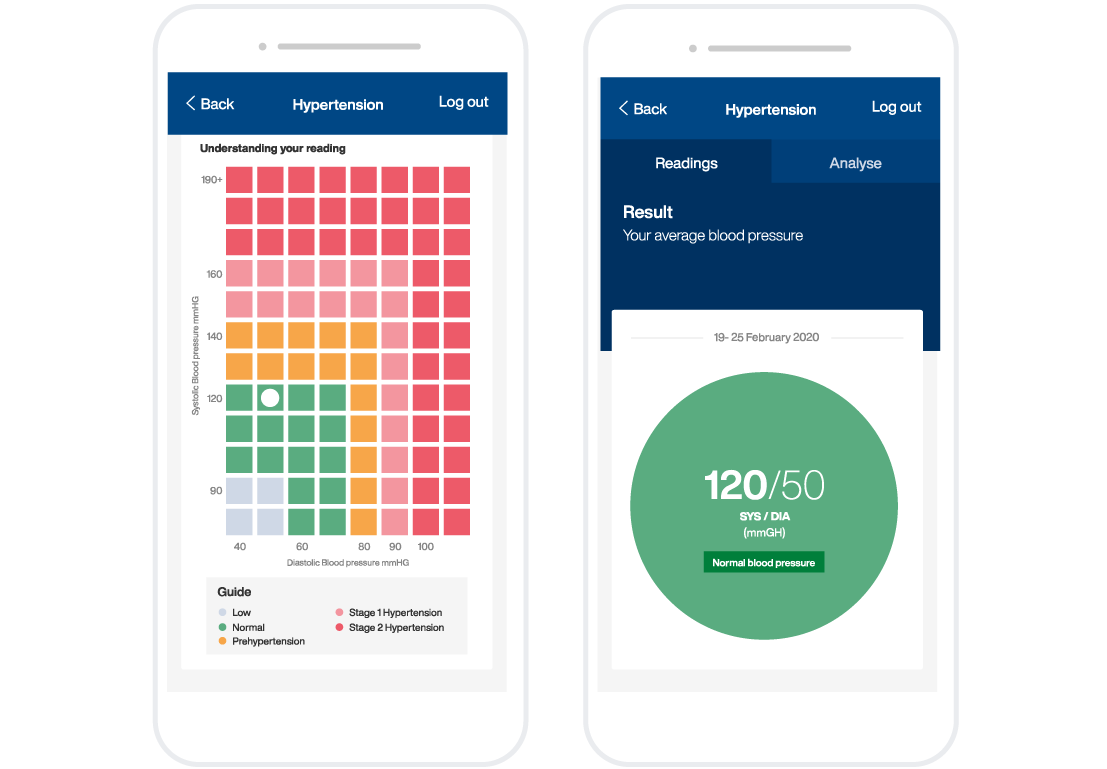 Patients use a digital service and blood pressure cuff to collect and share regular blood pressure readings through the Lenus platform. Regular SMS and email reminders are sent and patients have access to a visualised record of their readings.
The hypertension clinical dashboard displays and aggregates health data across all onboarded patients. Data rules help trigger interventions or escalations.
Healthcare professionals can use Lenus to:
access the patient's electronic health record
augment the electronic health record with data from the hypertension management service
securely send messages to patients or their designated care team
Connected hardware and apps provide:
Systolic blood pressure

Diastolic blood pressure

Pulse