Remote patient monitoring
Utilise patient-provided health and activity metrics to inform care through secure data sharing.
Enquire now
With remote patient monitoring, patients can securely share health data with their care team through connected devices and apps.
Who it's for
This service is designed to help health professionals deliver ongoing outpatient care. 

Remote monitoring can be used to track the health of patients with a range of conditions, including diabetes, hypertension, heart failure and chronic lung diseases.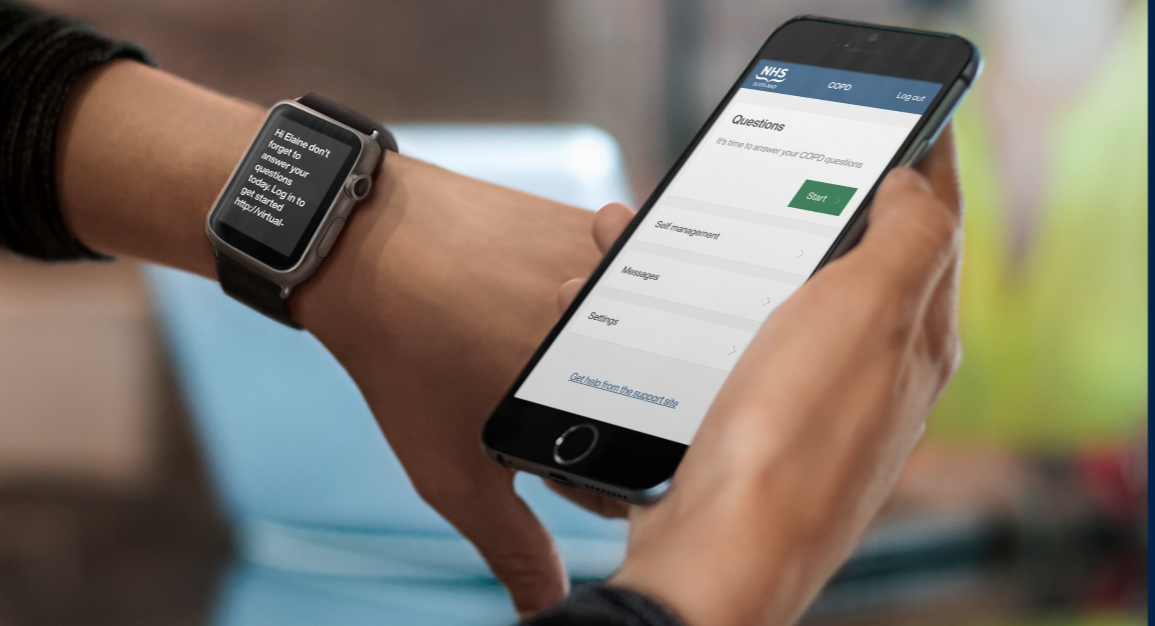 Devices automatically share data with the patient's care team with active permission in place
Health professionals have access to a clinical dashboard which displays relevant patient data
Secure messaging allows care teams and patients to contact each other via the service
Health data collected
Data collection can be tailored to the devices used and the needs of the service. It may include:
Physical activity
Calories burned
Distance travelled
Progress against target
Sleep activity
Using this service
Benefits
Health professionals can deliver efficient patient care using data tracking and analytics to assess trends and stratify patient risk with a reduced need for in-person consultations.
Patients are empowered to actively work with their care team in monitoring and managing their health.
Cost
This service is available on a cost-per-patient basis for a minimum period of 12 months.
Exact costs depend on the number of patients and integrations with existing systems. This includes patient management systems (PMS) and electronic medical records (EMR).
View our licensing packages or contact us for a quote.
Get in touch
Got a service in mind for Lenus? Talk to us today.