About us.
Lenus Health channels patient-generated data and AI into existing care pathways to drive critical efficiencies in healthcare delivery for patients, clinicians and providers.
Why Lenus Health?
In our former life as part of a digital transformation consultancy called Storm ID, we worked with a lot of healthcare organisations in and out of the public sector. Over the years, we found they shared a common challenge best put by the Royal College of Physicians in a report titled, Outpatients: The Future:

"The traditional model of outpatient care is no longer fit for purpose. It places unnecessary financial and time costs on patients, clinicians, the NHS and the public purse."


Applying our digital innovation capabilities to solving this problem, we developed Lenus Health to inform and deliver a new digital model of care that is predictive, preventative, personalised and participatory.
Who it's for
Lenus Health empowers patients and supports health professionals to deliver efficient and effective outpatient care.
Our services can add value in caring for a wide range of conditions. These include COPD, sleep apnoea, heart failure, dermatology, orthopaedics and more.
How it works
Lenus Health collects patient-generated health data from wearable devices, sensors and apps
Care teams view patient data in an intelligent customisable dashboard to support care
Patients can digitally answer questions about their symptoms to track their health over time
Doctors and patients can message each other via the app asynchronously for virtual consultations
Trusted and compliant
The Lenus Health Platform and selected services are certified as Class I under EU Medical Device Regulations (MDR).
Our quality management system is fully certified to the International Standard BS EN ISO 13485:2016 by a UKAS accredited assessment body.
We undergo third party assessments to ensure continuing compliance in the changing regulatory landscape.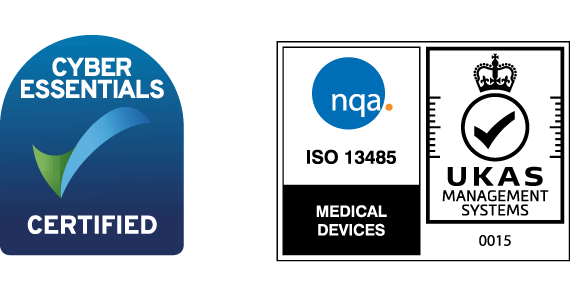 Approved government supplier
Lenus Health solutions are available to purchase directly or through the G-Cloud 13 public sector procurement framework
Get in touch
Got a service in mind for Lenus? Talk to us today.