Innovation in digital health: a road of incremental improvements
The healthcare sector has long been heralded as a sector which will be transformed through digital technologies.
It is clear that we are at the start of this development and empowering patients to be at centre of their own healthcare through access to self-management tools, and a greater focus on preventative care will be major themes of this transformation.
This is possible thanks to new, digital technology like wearables, big data, or IoT. Being involved in the development of digital health solutions ourselves, we at Storm ID are confronted with the question of how digital health companies can innovate in this sector in a way that is most beneficial for the patient and health service.
Think big through thinking small
A recent podcast on the Ezra Klein show with Atul Gawande, a famous writer and researcher on healthcare models in the US, made the point that in healthcare we can often be too focused on what the next big breakthrough discovery might be, whether it be genomics or big data, rather than focusing our attention on applying existing knowledge more effectively in the form of new systems and services.
(It is a great podcast so I would recommend listening to the whole audio, but for those in a rush: the healthcare-related conversation starts at around 33-minute mark).
He cites his work on the use of checklists as a case in point:
The simple idea of applying checklists within the workflow of health professionals will improve efficiency, consistency and safety in relation to healthcare. He specifically cites improvements made by NHS Scotland by applying this method around the 50-minute mark of the podcast.
Applying existing knowledge more effectively
Atul Gawande makes a very strong point.
There is a wealth of knowledge and research on healthcare already available.
Countless academic studies have expanded this knowledge in recent years to look at the efficacy of digital technologies to support improved health outcomes.
The major challenge in our view for the healthcare system over the next few years is to apply this knowledge effectively in the form of new services that will deliver improvements in health outcomes for individuals, offer more flexible care models as well as realise cost efficiency savings in healthcare delivery.
Major breakthroughs in genomics and big data to support predictive analytics may well offer step changes in life expectancy but implementing proven research to support behaviour change for example feels like a pragmatic step on the digital journey.
As an example, for Type 2 Diabetes and Blood Pressure it is widely accepted that:
Recent research by Prof Brian McKinstry of Edinburgh's Centre for Medical Informatics has shown that people who monitor their blood pressure at home cope better than patients who are only seen by their GP.
These are incredibly important insights that can have immensely positive effects on the well-being of our population if applied properly to possible digital health solutions.
That is how the idea of "Get Active", a digital health service developed by Storm Health to underpin Physical Activity Programmes, was born.
People were given the opportunity to track their physical activity through wearables while health professionals could monitor and view reports on their activities through a portal and mobile app solutions.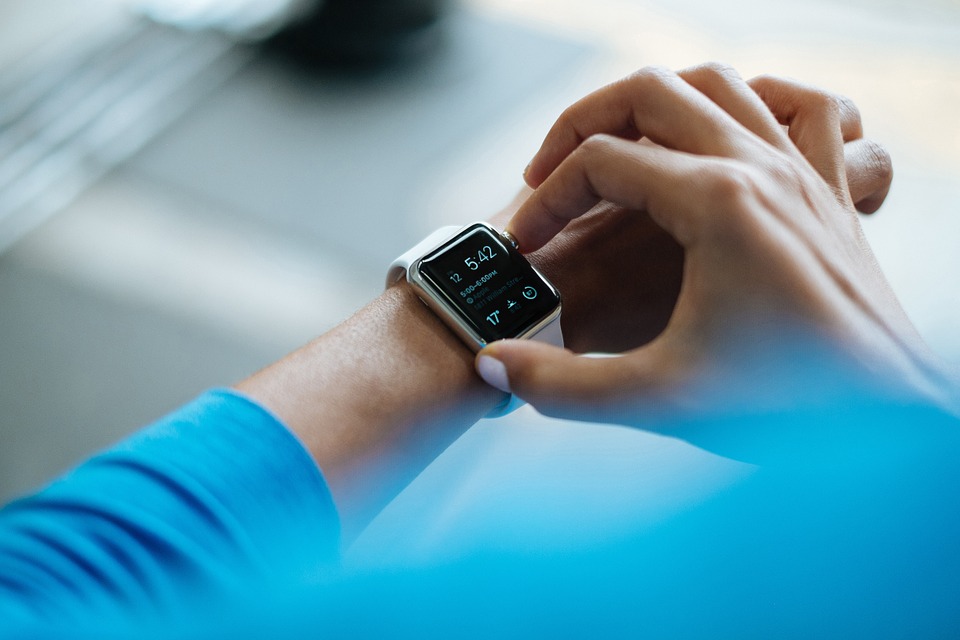 Effectively combining digital health and professional care
While it is important that patients are empowered to take more control over their own health, the health professional is still as important as ever.
As such while deploying these types of self-management services are a good first step, users must be free to consent to share the data they collect securely with their nominated health professionals.
The data should be presented within the workflow of the health professional and offer immediate insight and intelligence over the data.
The solution: healthcare platform
The solution to this crucial approach of connecting self-management services and professional healthcare advice lies in a healthcare platform which puts the user in control of the data they generate and allows them to decide how they want to share their data with the health service.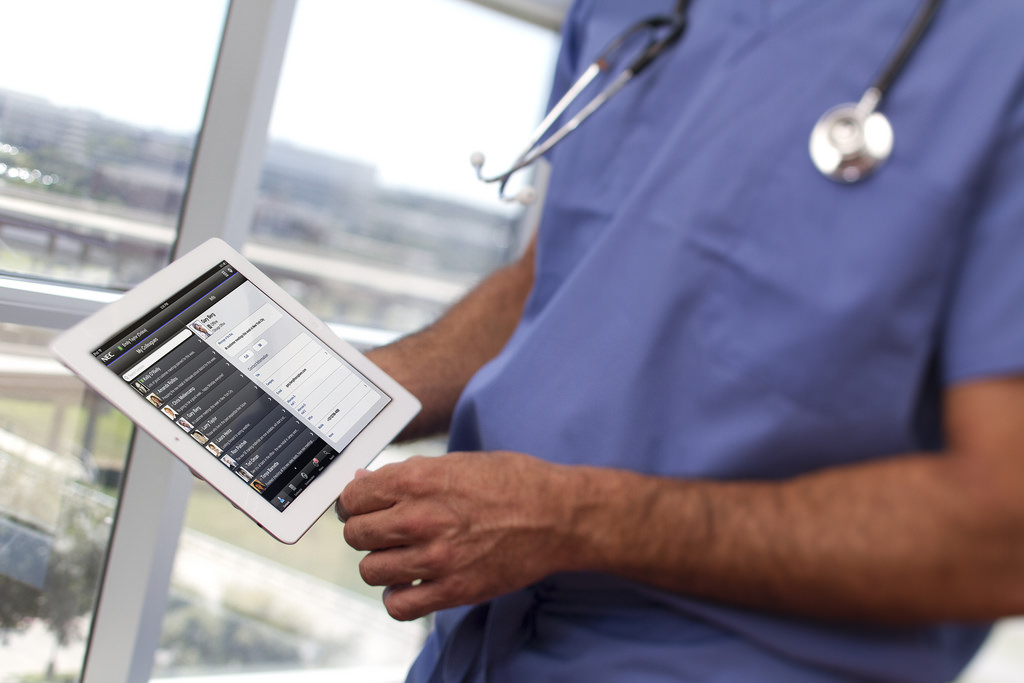 (Photo credit: NEC Corporation of America with Creative Commons license)
At Storm ID, we have recently developed Lenus Health Platform, a system  that connects data from digital healthcare apps to patient records to support improved decision making by health professionals.
Patients can track their own conditions securely through three exemplar services targeting Blood Pressure, Type 2 Diabetes, and Asthma.
The platform is designed to support a broad eco-system of digital health services and comes with a full developer kit to allow other digital health app providers to plugin.
Applying solutions like the Lenus digital health platform to deploy new digital health services that use widely available technology and is built on existing evidence and academic research is a clear path forward for the NHS.
Want to learn more about how Storm ID can support your healthcare services with innovative, digital solutions?
Get in touch.