COPD Pathway
A remote monitoring and virtual ward service for patients with Chronic Obstructive Pulmonary Disease supported by predictive outcome models.
Enquire Now
Lenus Health's COPD Support Service leverages data from connected devices and patient-reported outcomes to support virtual wards, reduce hospitalisations and improve outpatient care for people with COPD.
Background
COPD (Chronic Obstructive Pulmonary Disease) refers to a group of chronic lung conditions that affect more than 1.2 million people living in the UK.
2030

By 2030, COPD will be the third leading cause of death worldwide

1.2 million

In the UK, an estimated 1.2 million people live with COPD

1 in 5

1 in 5 COPD patients are at risk of exacerbation, a worsening of symptoms resulting in the need for urgent medical care

£6000

COPD exacerbations are the second most common cause of emergency hospital admission in the UK, with an average cost of £6,000 per admission
Trial Results
The Lenus Service has improved the management of COPD by demonstrating a reduction in hospital admissions, sustained usage at 2 years follow-up and equality in access to care.
2x

Improved 12-month survival rate

54%

Reduction in hospital admissions

4.53

Fewer annual bed days per patient

£3.38m

Projected annual cost savings with 500 users
Patent pending 2208262.2
Detailed results from the Remote-Management of COPD: Evaluating the Implementation of Digital Innovation to Enable Routine Care (RECEIVER) Trial are available in the Evidence pages.
NICE advice
The National Institute of Health and Care Excellence (NICE) has developed a medtech innovation briefing (MIB) on Lenus COPD Support Service for remotely managing chronic obstructive pulmonary disease available here.
NHS AI Award
Phase 3 Recipient: Artificial Intelligence in Health and Care Award delivered by Accelerated Access Collaborative, National Institute for Health Research and NHS AI Lab. Read more here.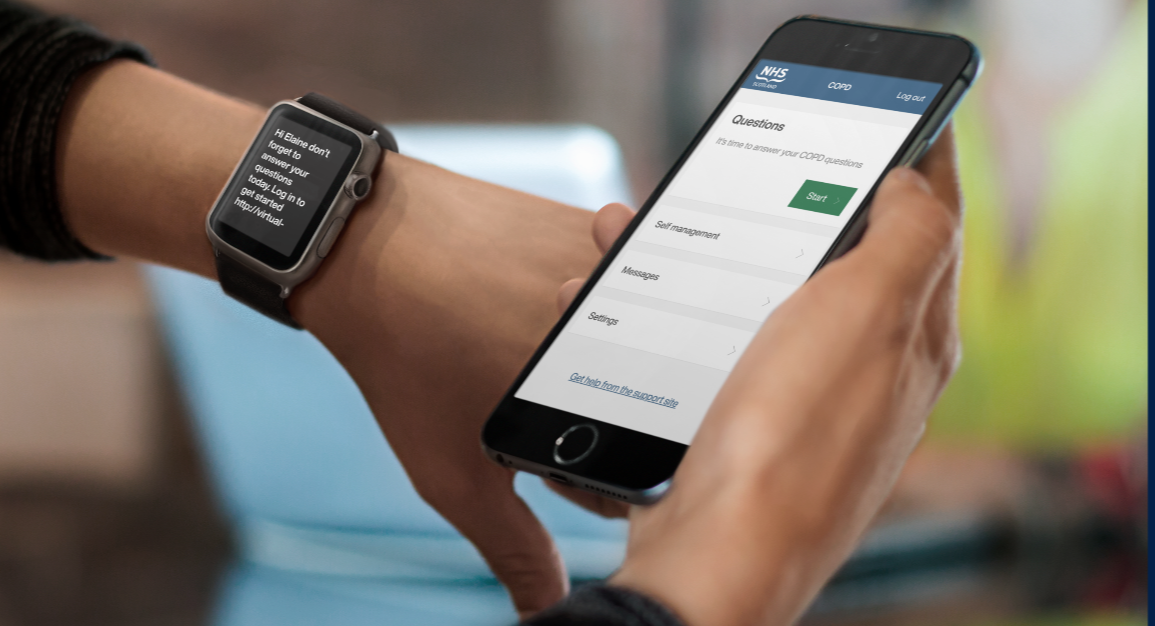 Clinical teams can access a dashboard which displays patient health data
Data rules help clinicians to identify patterns in patient health and make decisions about their care
A secure messaging service allows patients and clinical teams to contact each other
Cost
This service is available on a cost-per-patient basis for a minimum period of 12 months.
Exact costs depend on the number of patients and integrations with existing systems. This includes patient management systems (PMS) and electronic medical records (EMR).
View our licensing packages or contact us for a quote.
Get in touch
Got a service in mind for Lenus? Talk to us today.